Saydle 🔊 is a Wrapper for the Gradle Wrapper (gradlew) that notifies you via the Mac OS say command whether a task failed or succeeded.
Why?
Knowing when a Gradle build is done is super helpful when there are long running tasks. This allows you to be notified instead of checking the terminal.
How does it work?
Instead of using ./gradlew, use ./saydlew instead. That's it!
Example: ./saydlew app:assembleDebug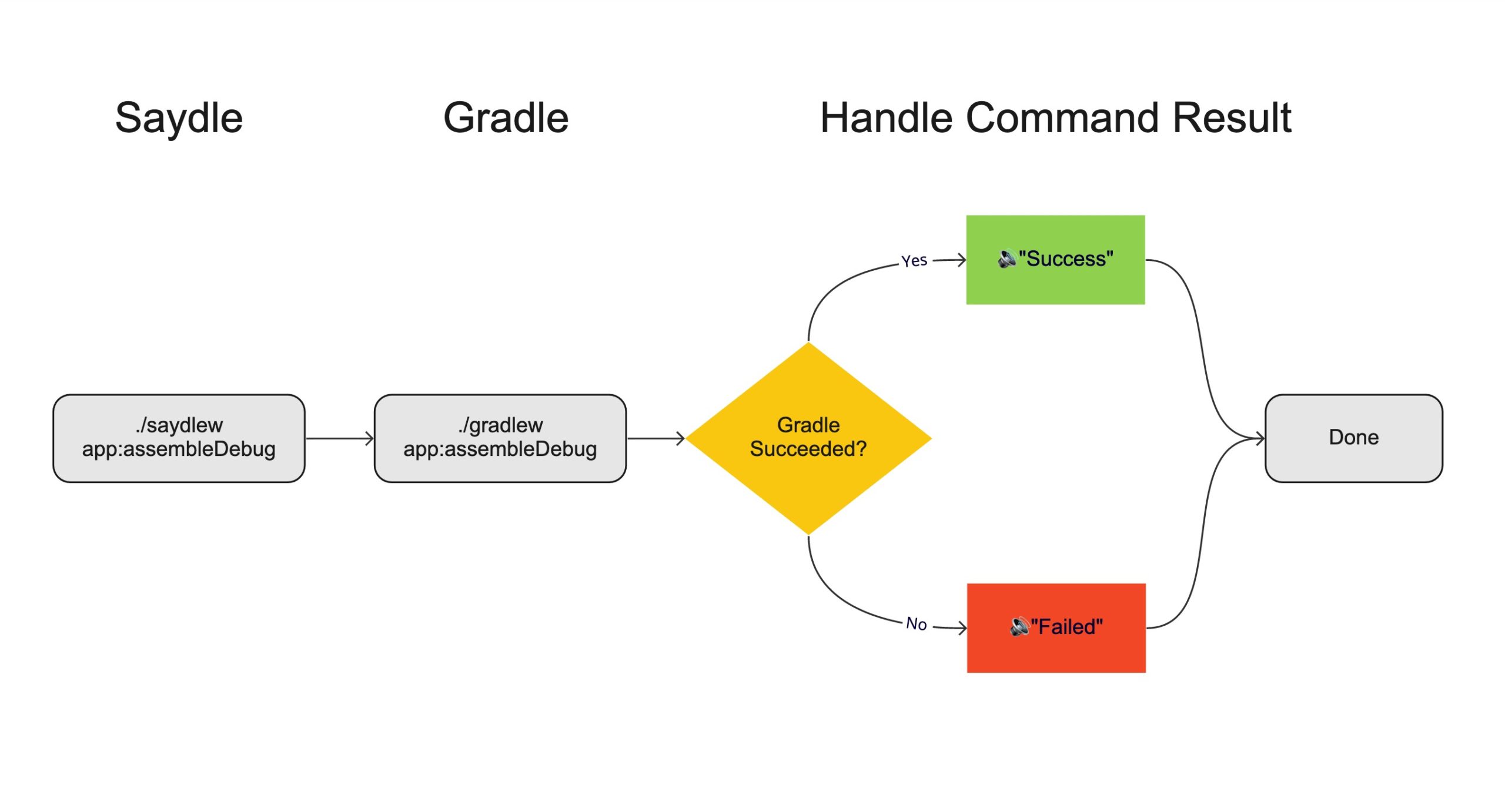 Try It Out
Check out the install instructions on GitHub.
Feedback?
Let me know what you think on Twitter at @Handstandsam, or report issues on GitHub.